The Importance of Care in Furniture Disposal in Ealing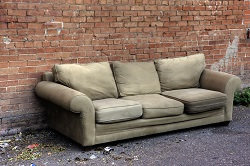 Unwanted, discarded or obsolete furniture has no place cluttering up your home and life when you think about it. You may not have considered it before, but Ealing furniture disposal is what you need to have that potentially long-overdue clear out. From simply freeing up space in your rooms, to handling no longer useful items during a move or changeover, Rubbish Removal Ealing are the clearance solution that ties up any disposal of any size across W3 and W5. Ealing is both our base of operations and, just like our esteemed clients, our home. So, for an answer that's as home-grown as it is competent, give us a call whenever you require quality fixtures and sofa clearance on 020 3744 8228.
The W3 postcode and its direct neighbours have been our proving ground for our entire decade of service and you're sure to find an abundance of the support we've gained whenever looking into the best possible furniture disposal for you. We're sure our name will come up in any appropriate discussion in the area, so you know we're as adept with the local landscape as we are with our equipment and staff. As such, no emergency is too tall an order for our rapid responses and practiced drivers. The same can be said of our pre-arranged services, which are sure to conclude in the most concise and direct schedule that works for all involved parties. Furniture clearance takes significant acquaintance with nearby facilities and access routes – something we've consciously made a pillar of our accomplishments across our long operation.
The Furniture Disposal Specialists in W5 That Will Meet All Your Requirements
But don't just take our loyal customers' testimonials as gospel, when we can explain in explicit detail how you can profit from our help. Open up a talk with us when you've decided what you require, and we'll show you an array of routes to complete it with a speed that doesn't drag out your spare time or interrupt work. Each of our employees is trained in assuring you a job well done, so contact us on 020 3744 8228 for a welcoming chat.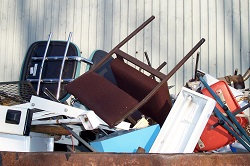 Can you afford to pick up the pieces in replacements or damages if attempting to move furniture alone, or without the proper preparation? At affordable charges for any budget, we undertake old W5 furniture collection with the greatest of care so you don't have to gamble with the safety of your home, offices or furniture. Getting slapped with unexpected costs, especially at a tense time such as a house move or business relocation, can be the last financial straw. By just thinking ahead, and considering the security and environmentally aware methods we employ, the modest prices of our furniture removal become a worthy investment whatever your exact demands.
Call Our Professional Furniture Collection Company in Ealing, W5
At Rubbish Removal Ealing, we're also more than happy to supply sofa disposal. Ensuring that innocuous means of handling are adhered to during every step of the proceedings, we're the only company to guarantee a complete lack of impairment to any of your possessions. You'll be very pleased with the respect we show to the atmosphere too, so you never have to lose sleep worrying about the hazards our sofa clearance may threaten.
Furniture disposal is often such a sticky situation for those unpractised in the approach. Professional assistance is the only way to make an sizable step forwards in improving your work or living space situated in Ealing. For all the information you need to get started, and move ahead in making the adjustments you deserve in old furniture collection in Ealing, W5, make no hesitation in ringing us now on 020 3744 8228.
Save